Welcome to Cardeaux Cosmetics
Cardeaux is one of the most remarkable skin-care and makeup lines in the cosmetic industry. Established in the early 1970's, these unique products were originally created to serve the newly emerging facial-salon market.
[Read More]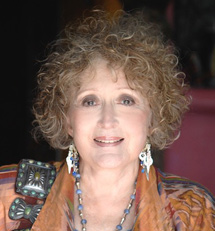 Beauty tips from Roberta Cardeaux
One of the most important things a woman can do to keep her skin radiant and glowing is to use moisturizer everyday. Use before applying makeup and even if you don't wear makeup base. Proper cleansing is a necessary must, followed by a skin balancing refresher or tonic. After the cleansing routine, apply moisturizer for daytime. Be sure to use a moisturizer that is right for your skin. At night after cleansing apply a Rejuvenating Crème to lock in your natural moisture and rejuvenate the skin cells. Be sure to use a special eye crème for the eye area as the skin around the eyes is the first place to show lines. Limit your time in the sun. If you are in the sun, be sure to use a sunscreen or a BB Crème with sunscreen. Drink lots of fluids during the day. Remember, it is far easier to use a Bronze Glow product to achieve a tanned look than to burn your delicate skin to achieve the same look. Lastly, drink lots of fluids during the day as hydration is the key to a healthier skin.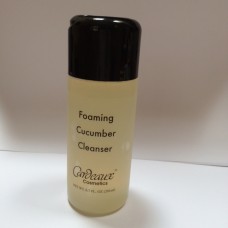 Introducing our NEW Foaming Cucumber Cleanser
The latest state of the art cleanser for all skin types. Water soluble, containing natural ingredients to gently dissolve oils and makeup. Silk Amino Acids leave the skin smooth and moistened without drying. 6.7oz. $23.00. As a special introductory offer, for a limited time only, on sale for only $21.50. You will LOVE it!!
Welcome to Cardeaux.com